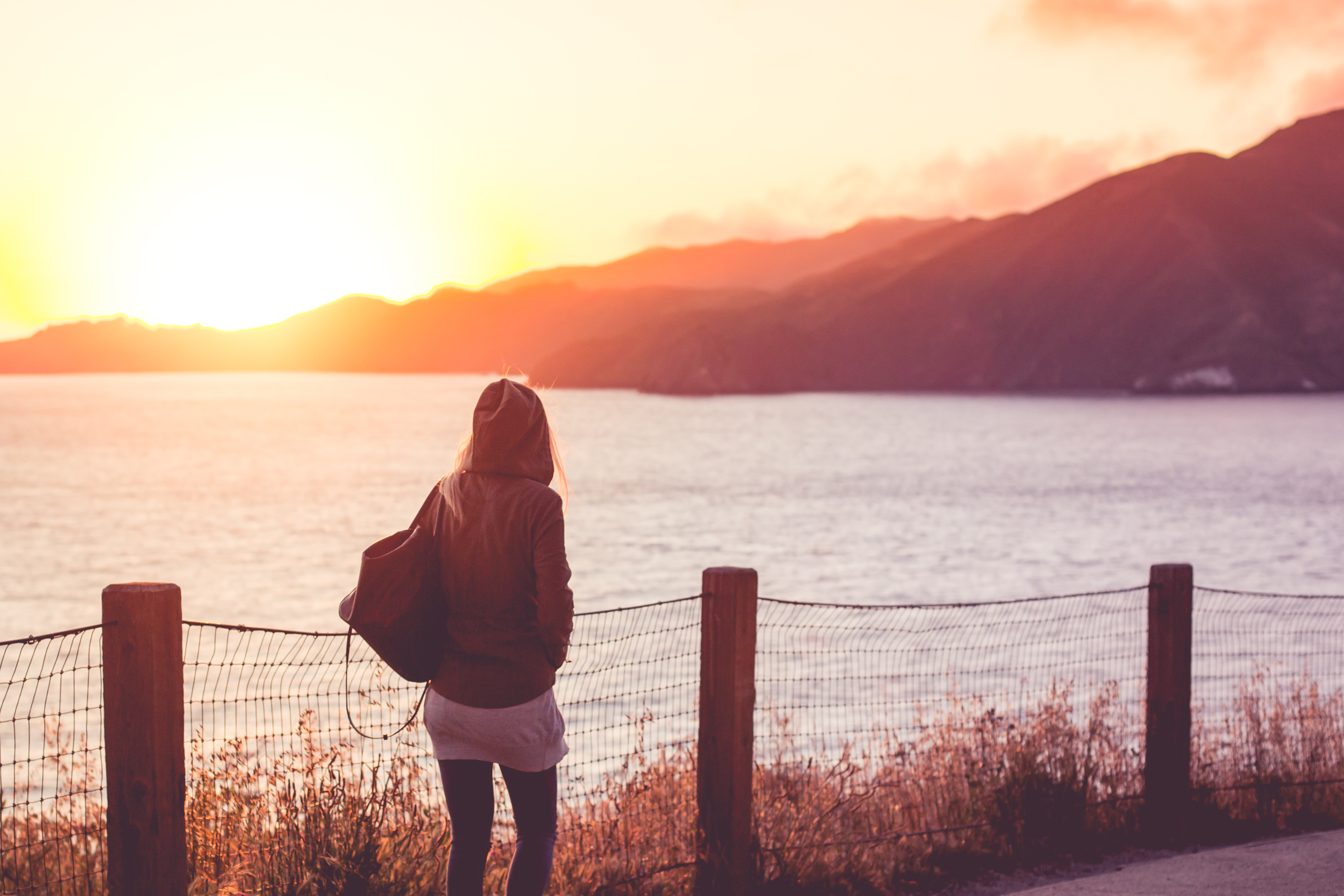 Since Karlo and I arrived in Australia in 2014, we made it a point for us to go to church every Sunday and hear Mass. More than fulfilling our Catholic duty to do so, going to Mass served as our weekly source of spiritual nourishment in our relationship. It has become our Sunday routine to go to church and head to a cafe for brunch. Our conversation over coffee and bacon & egg rolls would revolve on the priest's Homily. At times when the priest's message seemed insufficient, we would come up with our personal interpretation of that Sunday's readings.
The priest's message today about blindness was inspiring, to the point that I felt compelled to go over today's readings again at home. I realised how much I missed reading the Bible at my own pace, highlighting the verses which struck a chord, and listening to inspirational songs altogether. If I can carve out time to read a book before I go to bed, I feel guilty of not sparing even 15 minutes in a day to nourish my soul by reading the Bible.
Believe it or not, we have 4 Bibles sitting here at home, accumulating dust in our bookshelf, waiting to be read. As to how we got these much Bibles? –> 2 of those are wedding gifts, 1 was a Bible we purposely bought for the bible bearer during our wedding, and 1 was a Youth Bible I've been using during my youth ministry years.
I was looking forward to read the Gospel but as early as the 1st Reading, I felt that God was already speaking to me.
1 Samuel 16:1-3

¹(Lord) How long will you grieve?… Fill your horn with oil, and be on your way.

²(Samuel) How can I go?

³(Lord) I myself will tell you what to do.
I just published 2 days ago the heaviest blog entry I've written so far, which pretty much sums up the emotional baggage I've been carrying with me for the longest time. The verses above were like a follow-through — God telling me to start moving on, to start obeying and to start trusting in Him.
I was about to reflect on today's Gospel but thought that the above verses were more fitting to share as my personal reflection for today.
Earlier over brunch, I asked Karlo what our life's calling would be in this world… what our mission was… to which kind of work we're destined to do here on earth.
That has always been my daily question to God, which I'm constantly asking the same to my husband.
Lord, I've already wrote down my plans for the coming months and years and I have goals I want to achieve. In case these plans are not in line with what You've mapped out for me, constantly nudge me in the right direction that I may not sway.
I surrender everything to You now, for I know that You're in control.
I'm on my way.
P.S.
Oh, and yes dear Bible, we're back to square one. But I don't mind. I'm off to create my Bible verses collection –> check out my Pages at the right side of my blog.
For Catholic Bible Reading Guide, please visit Philippine Bible Society's page.
For a playlist of inspirational songs I listen to while reading the Bible, you can check my Spotify playlist: Daily Bible Meditation.
If you have any suggestions for daily spiritual enrichment, feel free to comment below 🙂