Living Eulogy for my Dearest Daddy
Categories
Family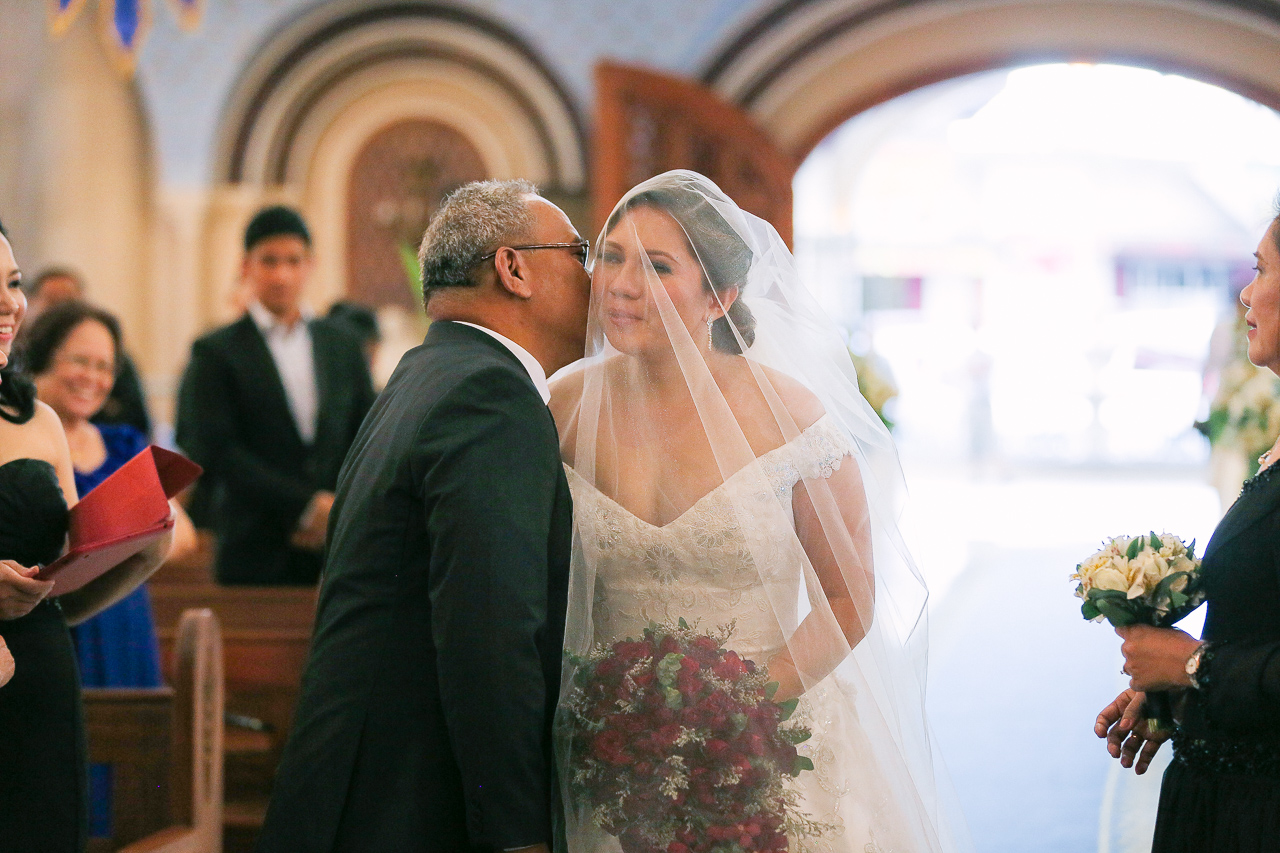 To be honest, I don't see the point of eulogies done during a memorial service. What's the point of saying good things to a person who's not physically present to hear those words? We write beautiful speeches about a loved one who's passed on but did we actually give them the opportunity to know about these things when they were still alive? Sweet to the ears of people who got left behind, but they'd be even sweeter to that special person being talked so highly about. For some reason, the mistakes and the sins of the deceased vanish into thin air because people choose to remember them for the good that they've done in this world. The world would probably be a better place if people do this, but sadly while that person is still around, people choose to focus on the bad and the ugly.
I'll defy the norms and give a eulogy to someone who's still around. People might be uncomfortable with the idea but if you come to think of it, if we admire and love someone that much, don't you think they deserve to hear or read about it? And today, I'll write a eulogy for my daddy.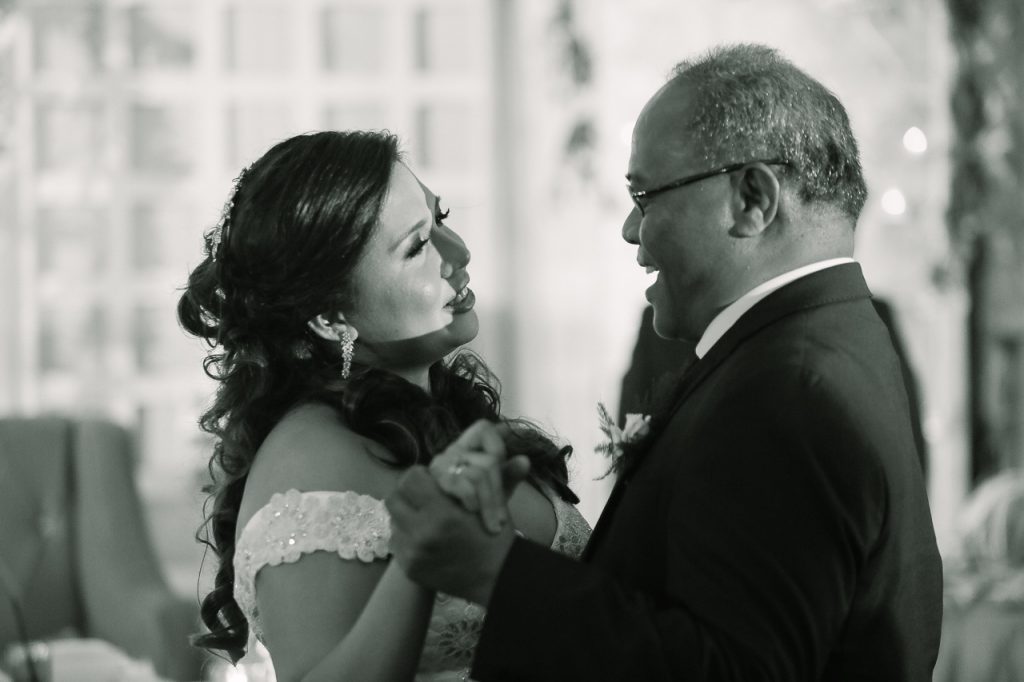 So who's my father? He is Capt. Douglas Alilin Gamonez, a marine seafarer by profession. Given his professional calling, he often falls under the 'absentee father' category. In a year, we're lucky to have him for a month. If Dad gets to come home twice in a year, it's like us winning a jackpot already. Well, thanks to his being a seaman, my younger brothers and I got very unique names because we were named after names of tanker ships. I was named after the vessel where my parents first got married (yes, they got married in a ship!) and it's where they made me too! Hahaha! As how Dad and Mum would often tell me, my itchy feet has its roots in me being a child of the sea since Mum conceived me in the Pacific Ocean.

I grew up without a father figure who's physically there. That's why I couldn't help but cry to Globe Telecom's Father's Day ad because I was not given those regular opportunities of a Dad being there to a daughter's rescue. If there were scorecards for fathers, my dad obviously failed in the 'physical support' aspect but I would have to give him a high distinction for the 'emotional support' dep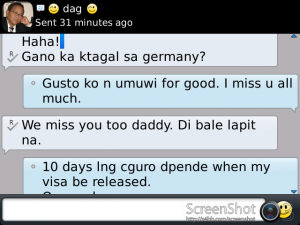 artment. Before Skype, Facebook and Viber were invented, Dad would maximise expensive long-distance calls to keep tabs on what's happening to our lives.He didn't miss calling us on special occasions and greeting us on our birthdays. He was there to congratulate us every time we'd get awards in school. When I grieved over the loss of a special friend, he was there at the other end of the line, grieving with me as well while I was continuously crying my heart out. When I experienced my first academic failure in college after a continuous winning streak since Kindergarten, he was there at the other end of the line, encouraging me that failure was an inevitable part of going through life. I clearly recall his exact words that time, "Buti nga sayo. Parati ka na lang kasi nasa taas. Dapat lang maranasan mo yan para pag umakyat ka ulit, alam mo na ang pakiramdam pag ikaw ang nasa baba." We missed 1 member in the family in photos, but for me, emotionally, I felt content and complete.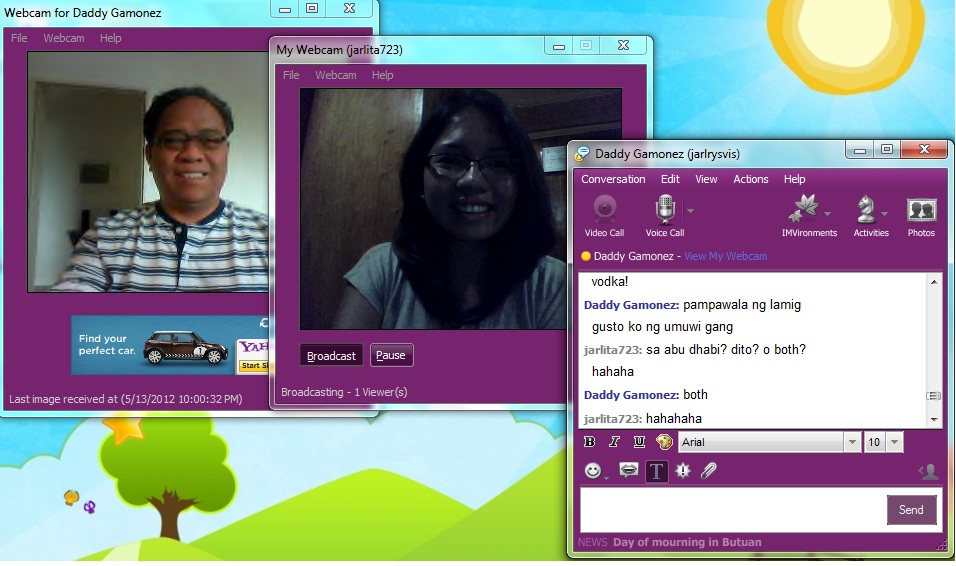 When I went to Japan for 1 year as exchange student, I remember the conversation which Mom and Dad had on the day of my graduation (which I only knew about because Dad told me later on). I graduated top of the class in High School but I wasn't there to receive the awards because I was already in Japan. Instead, my Mom and Dad went up the stage and received those on my behalf. After the ceremony, Mom and Dad ate out and Mom started crying, longing for my presence. Dad comforted Mom with the words, "Mommy, okay lang yan, tinuturuan na tayo ni Lord kung pano i-let go ang mga anak natin." When Dad recounted that moment to me, I thought it was too cheesy. But as I was walking down the aisle on my wedding, I realised I was the one who needed time to come to terms with letting go of my parents and my brothers.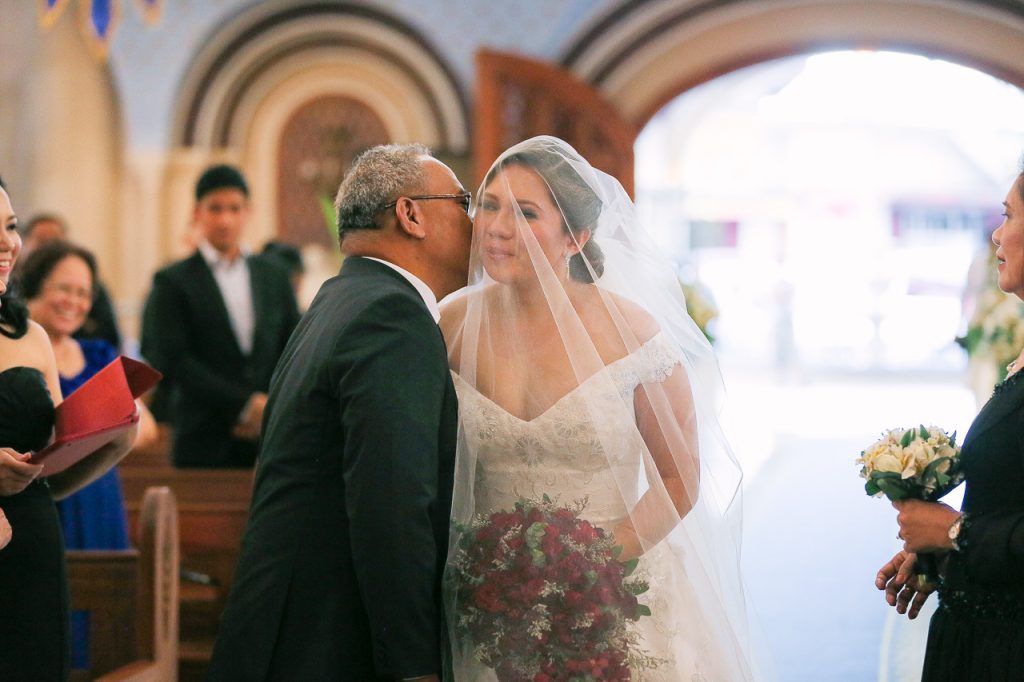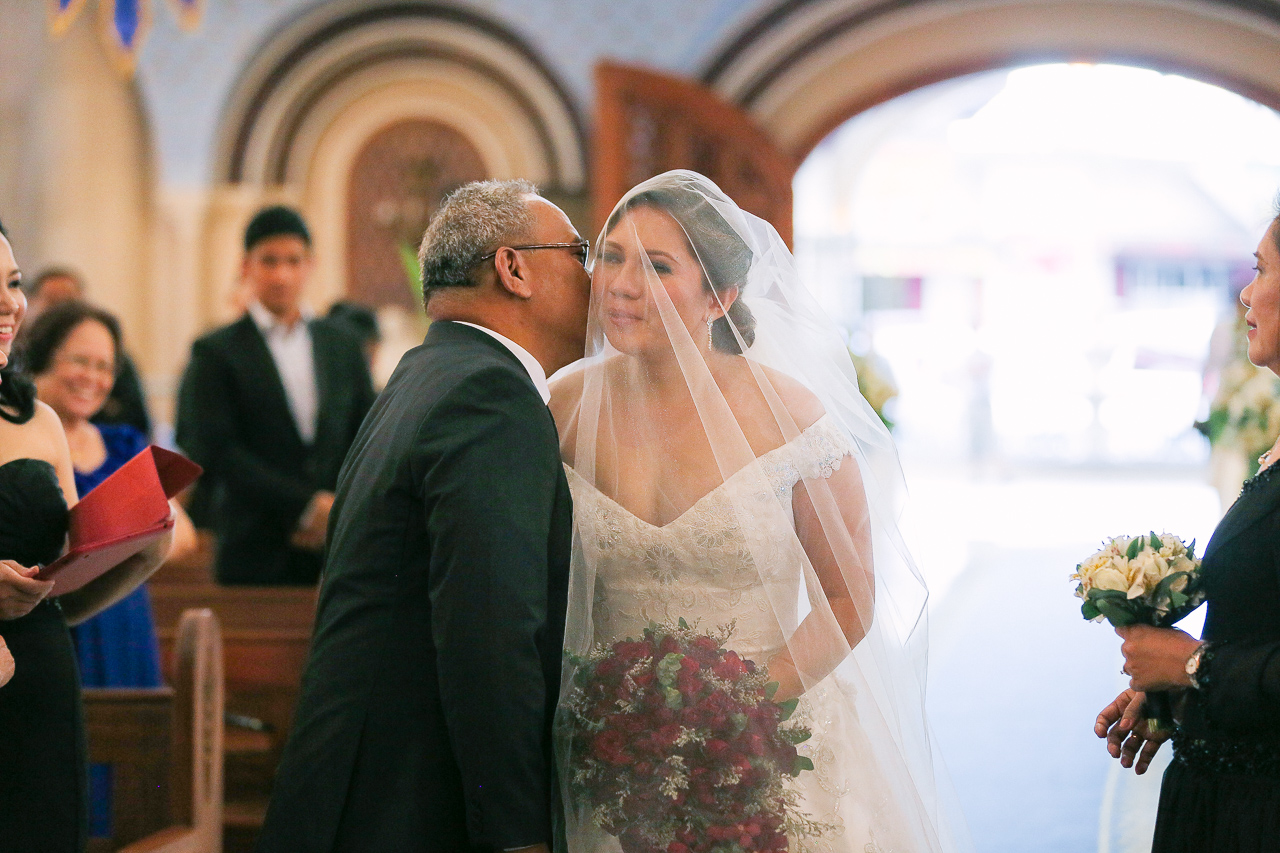 My parents were gradually trained to let me go because indeed, I soared and went to beautiful places. With flying, they allowed me to stumble and fall, to grieve and be hurt, even though I knew it hurt them too. They allowed me to fly though they knew the risks of me falling to the ground because they knew it would be the only way for me to learn from life.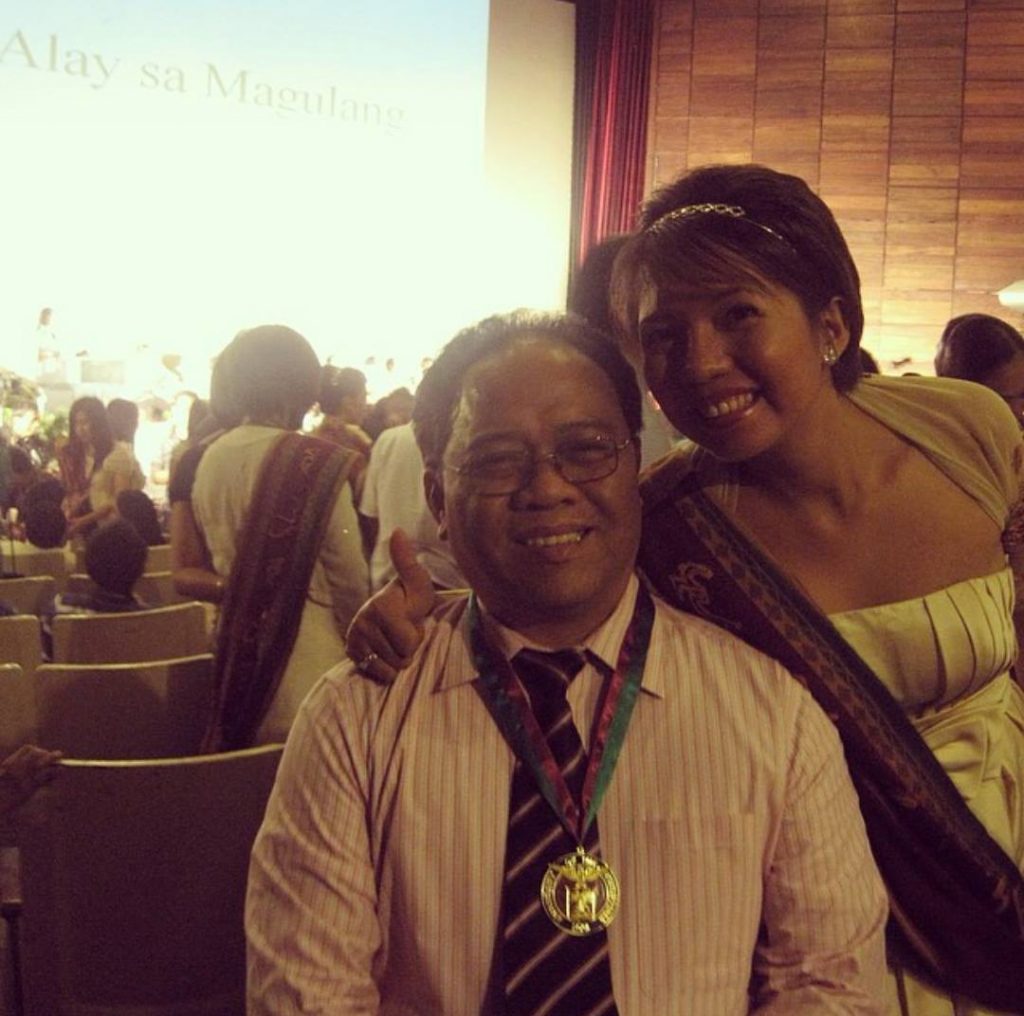 As I entered college and every time Dad would come home, we became drinking buddies. Going to a chill drinking spot was our hobby. He had 2 sons but neither of them drink so contrary to the demure unica hija image, I would often invite Dad to go out for drinks. We would just laugh at bartenders, waiters and other bar goers giving those judgmental glances at us every time I'd call him 'Daddy' while we happily chug down our San Miguel Pale Pilsens and Red Horse beers while I listen to his never-ending stories. He taught me not to put ice if I have to put beer in a glass because it was not the right way to drink beer. I could easily travel the world with his stories voyaging the seas as a seafarer. To those who don't know us, it's easy to dismiss my Dad as my Sugar Daddy. There was this one particular time that both of us got really drunk but Dad was more drunk than I so I had to drive for the both of us. We knew we immediately had to drive back home since more time spent on the road would mean greater risks. But the hunger we felt that time overpowered our rational minds. So we drove to Burger King and even managed to get an early breakfast at 3am before we finally went home. I couldn't remember how I managed to get us home in 1 piece, but I'm glad it happened. The morning after, everyone's up and awake at home except me and Dad. Mum couldn't do anything about it anyway and would just interrogate Dad upon waking up, "O, san na naman kayo galing ng anak mo kagabi?" Happy but memorable times, Dad.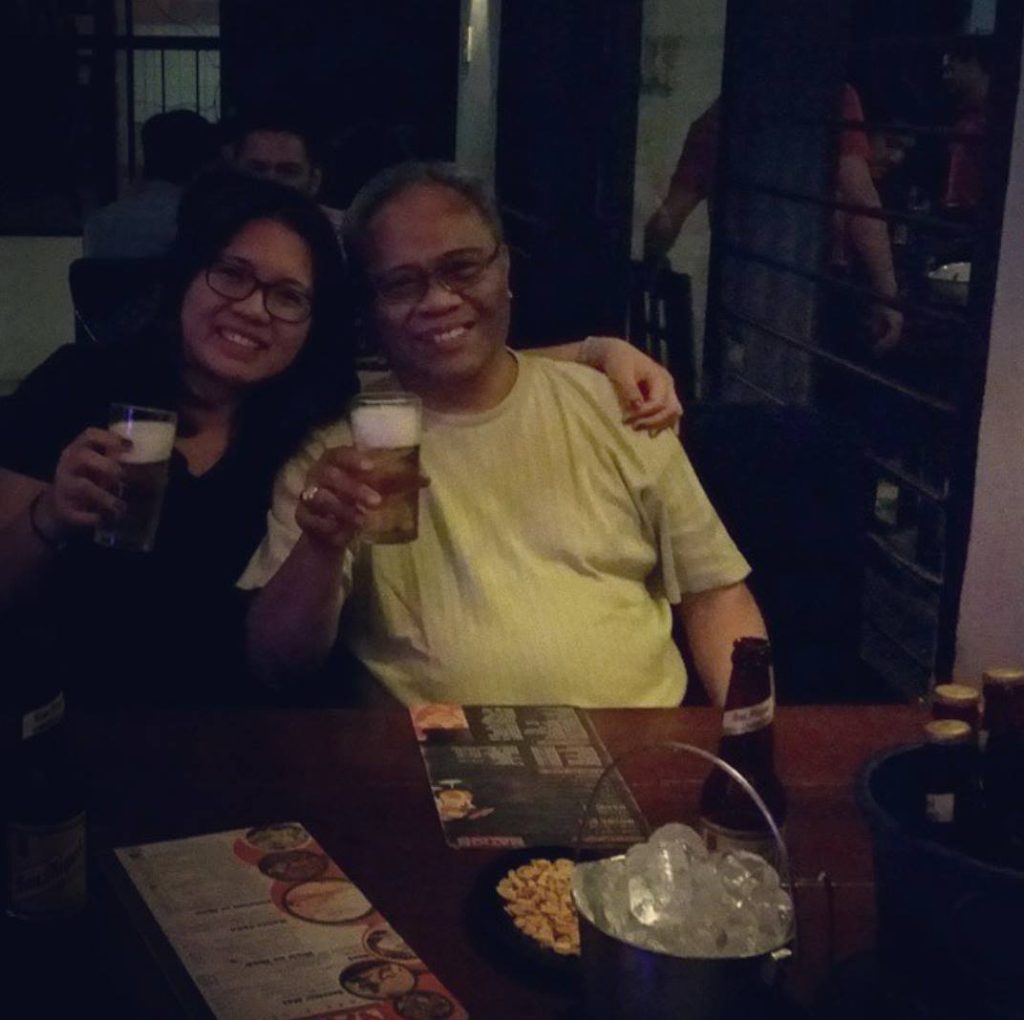 Surprisingly, even though our time together was very short and limited, we shared a lot of fond memories Dad. And I can go on and on with this eulogy about the memorable times we've had. But I'll leave it up to your good memory to remember the rest. Before I got married, I was praying to have a husband like my father. When Karlo came and I had to measure him up against my standards which were basically your traits, he ticked all those boxes in the prospective husband checklist. So apart from divine intervention, I knew it was Karlo already. Because I had you Daddy as reliable measure of what a good husband and father should be.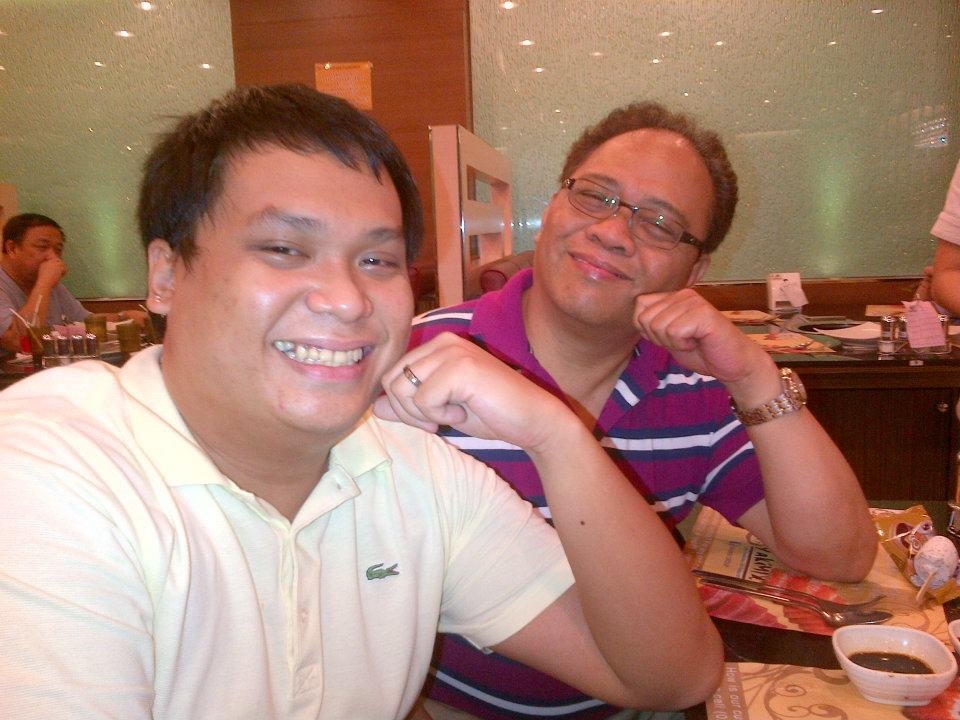 This situation that we're in now Dad, this sucks big time. Really. But I choose to see the deeper meaning and purpose behind our family's suffering. You and Mum have taught me to see the beauty and goodness in everything, despite the ugliness, hate and negativity. And that's what I'm doing now. Because I trust that this too, shall pass. Tiwala lang. For now, I'll hold on to the good and beautiful memories to keep me going.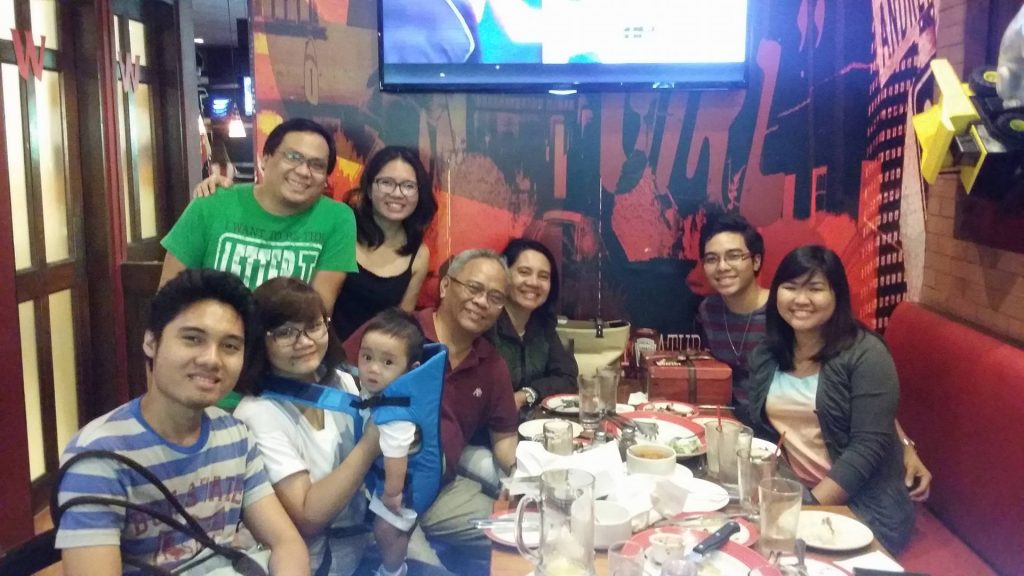 I hope you're not offended with this eulogy. If, for anything, I hope this will encourage you to think on the bright side. You taught me to always rise up after the fall. We fell hard and deep Dad but we should get up and rise. We're a strong and beautiful family — nothing and absolutely no one can take that away from us. I won't give up Daddy. I will refuse to sink. You taught me that as well.
Take care of your health Daddy. Take good care of yourself. I still have to give you a grandchild and you need to spend those times you didn't spend with us on your grandchild(ren). Hahaha
I love you Daddy and I miss you badly. Happy Father's Day.