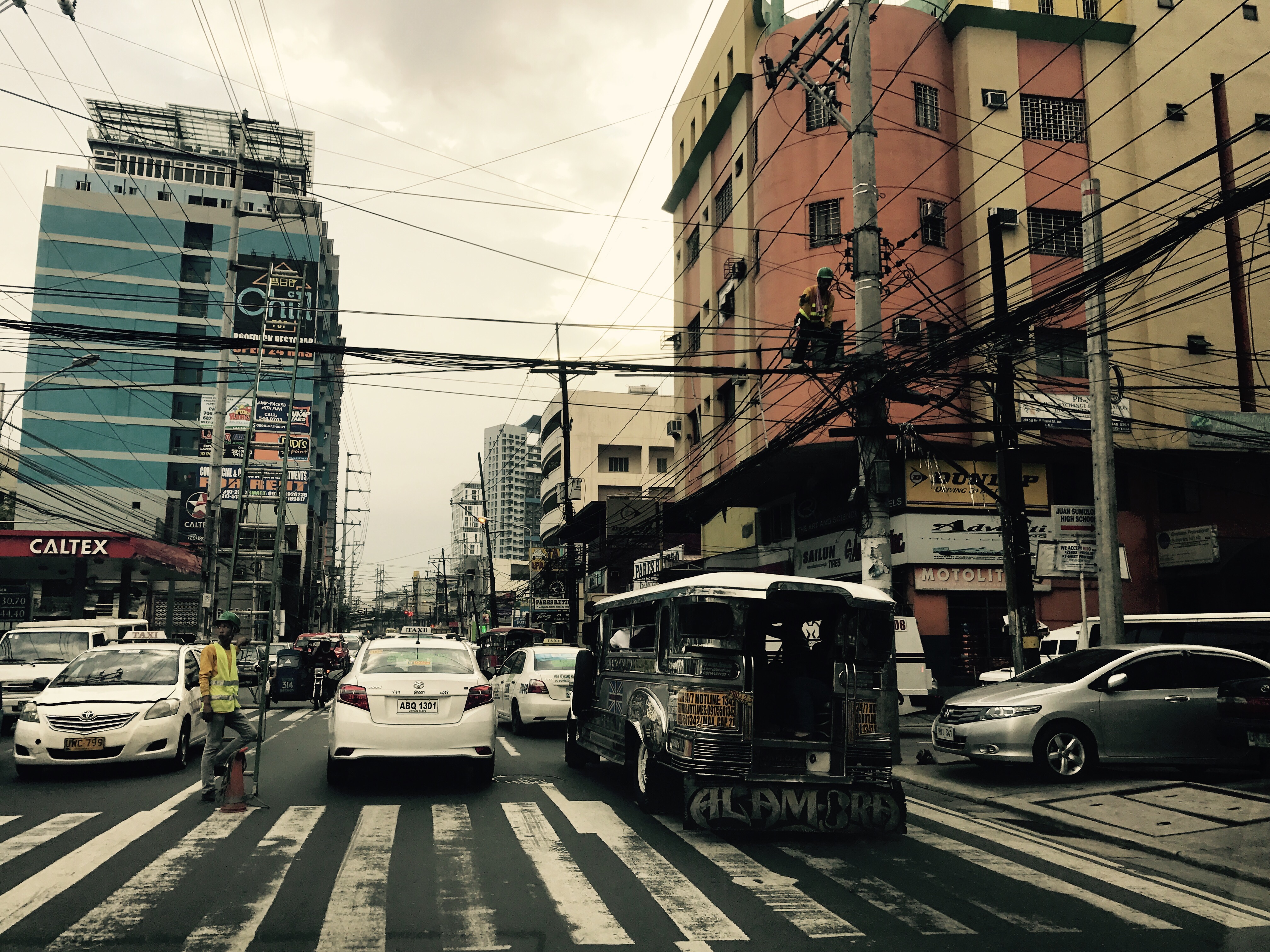 Hi kids,
This morning, Mom woke up at 4:30am for her 11am meetup with friends. Yes, I woke up 6 1/2 hours early! It's not because of my body clock (I'm not an early riser, for starters), it's not because I woke up to your Dad's snorefest (I'm a deep sleeper I couldn't even hear your dad's snoring), but it's because Mom wants to escape the horrendous traffic situation in the city especially during rush hour.
Also, it's because Mom needs to allot extra time for taking public transport.
I'm not sure which city you'll be growing up in but nevertheless, I need to tell you that regardless of the place you'll be spending your childhood and adolescent years, having a car maybe a necessity but a privilege not given to many.
Whether you'll live in Sydney, Manila, Tokyo, Hanoi, Paris, Dubai or Bangkok, or whichever part of the world we'll settle in, I want you to learn the art of commuting and taking public transportation.
With public transport, you don't have the luxury of space. You need to learn the skill of squeezing in your butts and accommodating people beyond your concept of personal space. You're lucky if you get to ride a spacious UV Express or jeepney with not much passengers, but it's not often the case. Public transport, especially here in the Philippines, is all about getting as much people in in just one trip.
With public transport, you need to mind your belongings and need to present yourself as nondescript as possible, lest you catch the attention of pickpockets and thieves. While I wear daily the engagement ring, necklace and bracelet which your Dad has given me, I take it off when I commute and put it in my "commuting jewelry kit" in the bag. Mom learned it the hard way possible before, when I wore a gold necklace in the jeepney. Guess what? The boy who grabbed it from my neck have probably sold it and made a few bucks out of it.
With public transport, you have to be quick and alert. The bus driver in Edsa won't care if your other foot is still on the ground while you're getting on the bus, since as long as half your body is in, he will just keep on driving. The jeepney driver can't memorise his 20+ passengers' drop-off points, so you have to be alert with where you're getting off.
Lastly, with public transport, you have to be flexible. While you can get on and off anytime and anywhere most of the time here in the Philipppines, in other countries there are schedules for buses and trains, and designated terminals and loading bays.
The driver is your friend. If you're unsure or not familiar about the place you're heading, don't hesitate to ask. I know I've taught you not to speak to strangers, but public transport is tricky in such a way that you need to learn how to trust.
You may be able to afford a car in the future but I want you to grow up learning essential life skills which can't be acquired in the comforts of your private vehicle.
Mom enjoyed her time this morning, sitting beside the jeepney driver, asking around for directions, and arriving to her destination 4 1/2 hours ahead of schedule. These simple joys you won't experience if you're always on the safe and convenient side.
My dearest children, Dad and I will give you a comfortable life as much as possible but this wouldn't mean you're sheltered. We'll give you life's niceties but in order to enjoy the world to its fullest, you have to be willing to get your clothes a bit dirty, your face a bit oily, your armpits a bit smelly.
Your Mom and Dad have spent the night on train stations with only our sleeping bags covering our backs and have gotten lost several times in bus terminals. If Mom and Dad can do it and have enjoyed the experience nevertheless, there is no reason for us to hinder you from doing such.
Love,
Mommy